Mid-Size and Large Presses
A highly rigid, high-precision basic machine that provides superior basic performance.
The soft touch of link motion (optional) keeps die heat to a minimum, and the long restriking time and quick return action assures stable part quality.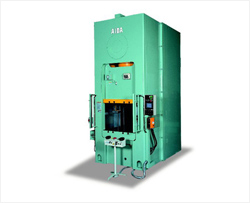 Further expanding the limits of thick material forming.
The S1-E Series overcomes three limitations related to thick material forming: 1) Die life, 2) Vibration and noise, and 3) High precision and high productivity.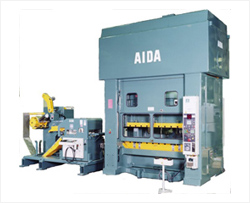 A basic machine for high precision progressive die applications.
Link motion improves productivity and assures stable high-precision forming.
For the precision progressive forming of small parts from thin material.
A highly practical press, the UMX delivers both the functionality and the cost efficiency required for high-precision metalforming.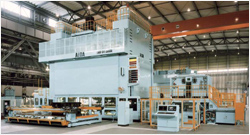 AIDA transfer press - Always on the cutting edge of industry trends.
AIDA's production concepts have driven the creation of the industry-leading TMX presses which are in a class by themselves.