Cold Forging Presses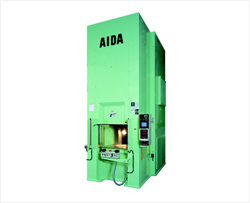 A basic cold forging machine for forming high-grade components.
The K1-E is equipped with a strong highly rigid unitized frame, right-angle long six-sided slide guides, and a quick-response hydraulic overload protection system.
High forming forces can be applied high above bottom dead center.
Features a simple link mechanism with low thrust force.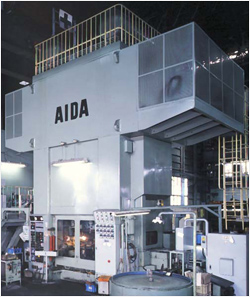 High productivity using proven transfer technology.
The 2-point suspension straightside frame has high rigidity.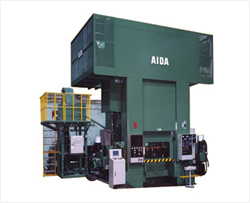 Forming technology expectations continually drive machine evolution.
2-point full-length slide guiding and high allowable eccentric loading capability expand the die process design possibilities.